Start a rewarding career in public service and receive excellent benefits including:
• Retirement benefits
• 13 state holidays (14 on an election year) annually
• Comprehensive health insurance
• 21 days of vacation and 21 days of sick leave per year
• Options for flexible working hours, alternative workweek program, or part-time work
• Options for life insurance and additional retirement savings programs
Employment opportunities at the Department of Taxation have professional growth potential and are available on all islands.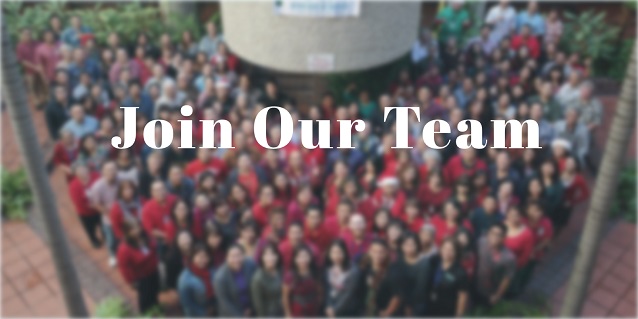 State Civil Service Positions
None at this time.
Other civil service positions at the Department of Taxation are filled through the Department of Human Resources Development (DHRD) State Recruiting Office. Vacancy announcements and applications for these jobs are available on the State Recruiting Office website at http://dhrd.hawaii.gov/job-seekers.
State Non-Civil Service Positions
Under the general supervision of the Special Enforcement Section Supervisor, the position performs investigative activities in the detection of laws, rules, and regulations covered under Title 14, Taxation specifically under Section 231, and under the jurisdiction of the Department of Taxation; gathers information and prepares written reports. The position may conduct investigations including covert means. The position performs various activities to enforce the laws and performs other related duties as assigned to bring individuals and entities into tax compliance.
Learn more at Special Enforcement Section (SES) Investigator.
Application Forms
Directions on how to apply and application forms are attached to the end of each job listed announcement.
For [other] civil service jobs, you must apply through DHRD. Learn more at http://dhrd.hawaii.gov/job-seekers.
Residency Requirements
Hawaii State law requires that all State employees be Hawaii residents for the duration of their employment with the State. To learn more, please see: Information Sheet – Suspension of Residency Requirements for Applicants.
Questions?
For more information about employment opportunities with the Department of Taxation and the application process, please contact the Personnel Office by phone at 808-587-1503 (preferred) or by email at [email protected]
The State of Hawaii is an equal opportunity employer and complies with applicable State and Federal laws relating to employment practices.
Page Last Updated: June 14, 2021