Jobs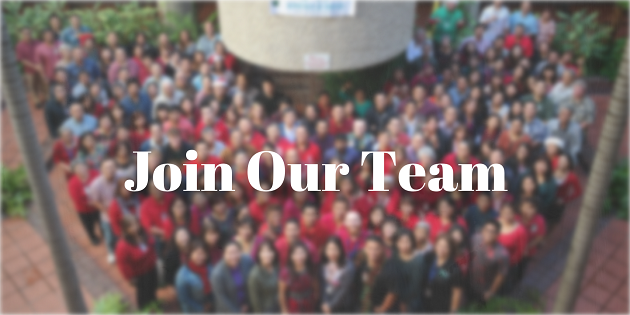 Start a rewarding career in public service and receive excellent benefits including:
 • Retirement benefits
 • 13 state holidays (14 on an election year) annually
 • Comprehensive health insurance
 • 21 days of vacation and 21 days of sick leave per year
 • Options for flexible working hours, alternative workweek program, or part-time work
 • Options for life insurance and additional retirement savings programs
Employment opportunities at the Department of Taxation have professional growth potential and are available on all islands.
State Civil Service Positions
The duties of a Tax Collector is to maintain management controls over operations of the Collection Branch to insure that planned objectives are realized and all activites are performed within scope of governing laws, regulations, and directives. They also must understand and apply knowledge of delinquent taxes administered by the Department of Taxation; enforcing statutory requirements for the filing of various tax returns; and securing the non-filed tax returns while developing, evaluating, and modifies,as necessary, current work programs and improve their efficiency, productivity, and/or effectiveness.
To learn more and directions on how to apply, view the job announcement.
The Tax Clerk is a customer service-oriented civil service position available on all islands. Training will be provided on the job.
Duties and responsibilities include: serving taxpayers, researching and responding to taxpayer inquiries, verifying accuracy of tax information, doing computer corrections, assisting taxpayers in using online resources, and performing a variety of special business licensing work.
One year of substantive clerical experience is required. Graduation from an accredited college or university may be substituted for the specialized experience. Successful completion of a curriculum in accounting is preferred, but not required.
To learn more and directions on how to apply, view the job announcement.
Other civil service positions at the Department of Taxation are filled through the Department of Human Resources Development (DHRD) State Recruiting Office. Vacancy announcements and applications for these jobs are available on the State Recruiting Office website at http://dhrd.hawaii.gov/job-seekers.
State Non-Civil Service Positions
The functions of the Special Enforcement Section are to investigate reported or suspected violations of tax laws for civil enforcement purposes, including through covert means, with a stated priority of investigating cash-based businesses as defined in section 231-I, Hawaii Revised Statutes; enforce the tax laws; serve as fraud referral specialists; organize and hold public informational meetings on issues of tax laws, coordinate with other sections or divisions within the department of taxation and with entities external to the department on matters relating to civil enforcement of the tax laws; compile information received by third parties; conduct investigations, research and studies of matters relevant to the complex or sensitive civil enforcement of the tax, and related functions.
To learn more and directions on how to apply, view the job announcement.
Application Forms
Directions on how to apply and application forms are attached to the end of each job listed announcement.
For [other] civil service jobs, you must apply through DHRD. Learn more at http://dhrd.hawaii.gov/job-seekers.
Residency Requirements
Hawaii State law requires that all State employees be Hawaii residents for the duration of their employment with the State. To learn more, please see: Information Sheet – Suspension of Residency Requirements for Applicants.
Questions?
For more information about employment opportunities with the Department of Taxation and the application process, please contact the Personnel Office by phone at 808-587-1503 (preferred) or by email at tax.personnel.office@hawaii.gov.
The State of Hawaii is an equal opportunity employer and complies with applicable State and Federal laws relating to employment practices.